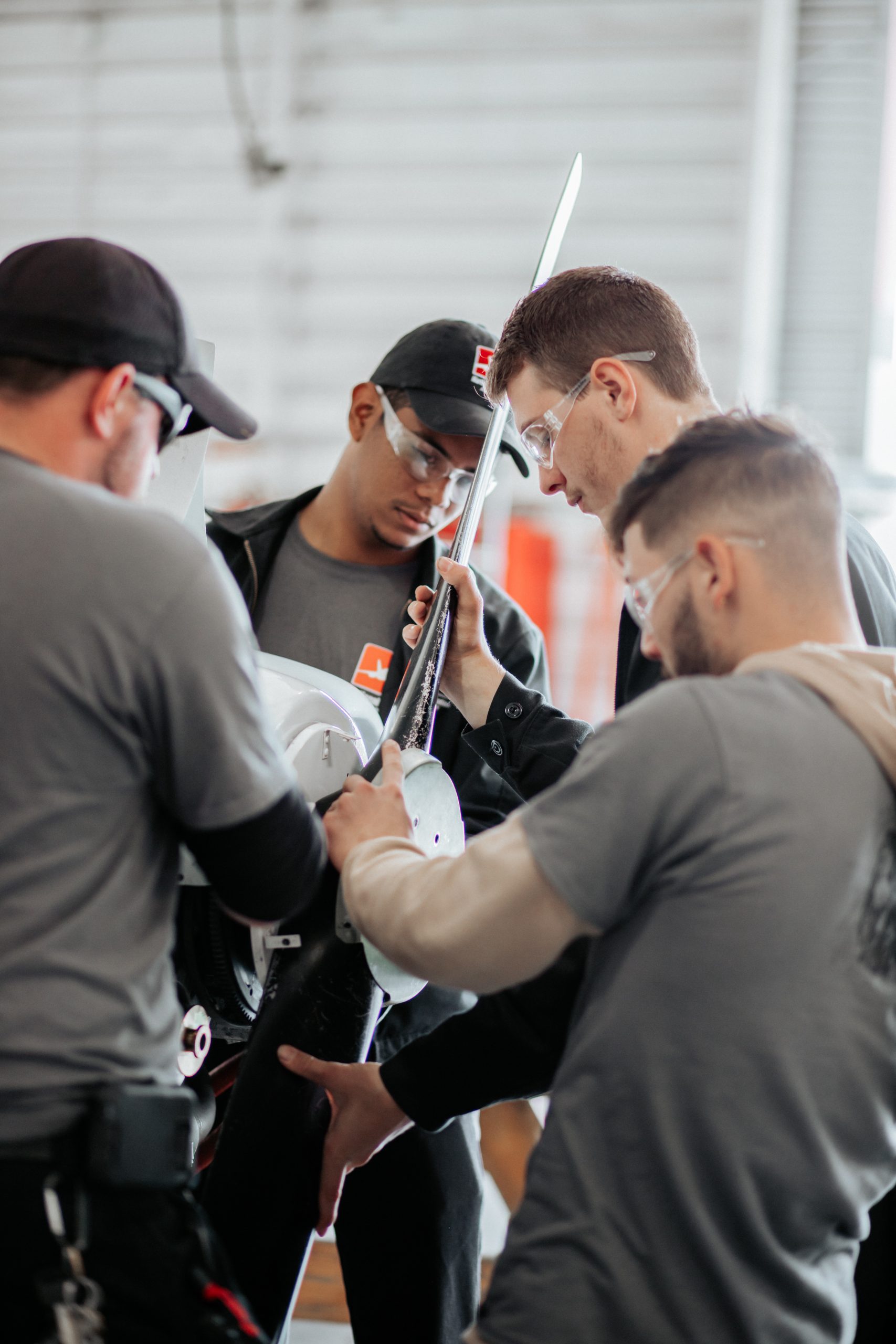 Celebrating Aviation Maintenance Technician (AMT) Day
As aviation mechanics, we celebrate Aviation Maintenance Technician (AMT) Day every May 24th. It's a day to honor those who keep our skies safe! AMT Day also recognizes the achievements of Charles E. Taylor, known as the "Father of Aircraft Maintenance."
​
Born on May 24th, 1868, Charles E. Taylor was known for being mechanically gifted at a young age. Taylor dropped out of high school at 12 years old and began working for the Nebraska State Journal as an errand boy. Before he married Henrietta Webbert in 1894, he started his own business, making metal house numbers. In 1896, Taylor and his wife moved to Dayton, Ohio, where the Wright brothers owned a bicycle shop. The Wrights knew of Taylor's mechanical ability and eventually offered Taylor a job at the Wright Cycle Company, which he accepted.
The First Aviation Maintenance Technician: Charles E. Taylor
The Wright brothers also happened to be very interested in aeronautics and flying experiments. In 1902, they developed specifications for a biplane that would eventually be built. However, they did not have a solution for an engine. So, they turned to Taylor!
As the Wrights worked on building the airframe, Taylor worked on creating an engine. With simple hand tools and in about six weeks, Taylor constructed the first airplane engine, a 180-pound, 12-horsepower machine.
Thanks to Taylor, the Wright brothers sustained flight in a heavier-than-air powered aircraft on December 17th, 1903, in Kitty Hawk, North Carolina. The Flyer would be the first heavier-than-air machine to achieve controlled flight with a pilot aboard, and it was flown four times in one day. From here on, aviation would never be the same! While this date recognizes a famous flight, takeoff would not have been possible without Charles E. Taylor, a skilled mechanic.
In 2007, a United States House of Representatives resolution was introduced to establish National Aviation Maintenance Technician Day, honoring the birthdate of Charles E. Taylor, May 24th. In 2008, the resolution passed, and National AMT Day was officially in place to bring awareness to the contributions of aviation maintenance technicians everywhere!
Aviation Maintenance: a Trade for Your Future
Aviation maintenance technicians, or AMTs, play a critical role in ensuring the safety and reliability of aircraft. Their primary responsibility is to inspect, maintain, and repair aircraft to ensure that they are operating at peak performance and in compliance with all safety regulations. This is exactly the kind of work that National Skilled Trades Day celebrates and encourages.
The work of an AMT is essential to the aviation industry. Without adequately maintained aircraft, the safety of passengers and crew members would be at risk. Additionally, the aviation industry would be unable to operate efficiently and effectively without the skills and expertise of these highly-sought technicians.
AMTs are responsible for a wide range of tasks, including performing routine inspections, diagnosing and repairing mechanical or electrical problems, replacing worn or damaged parts, and ensuring that all systems and components function properly. They use a variety of specialized tools and equipment to perform their work, and they must be knowledgeable about the specific requirements and regulations that apply to different types of aircraft.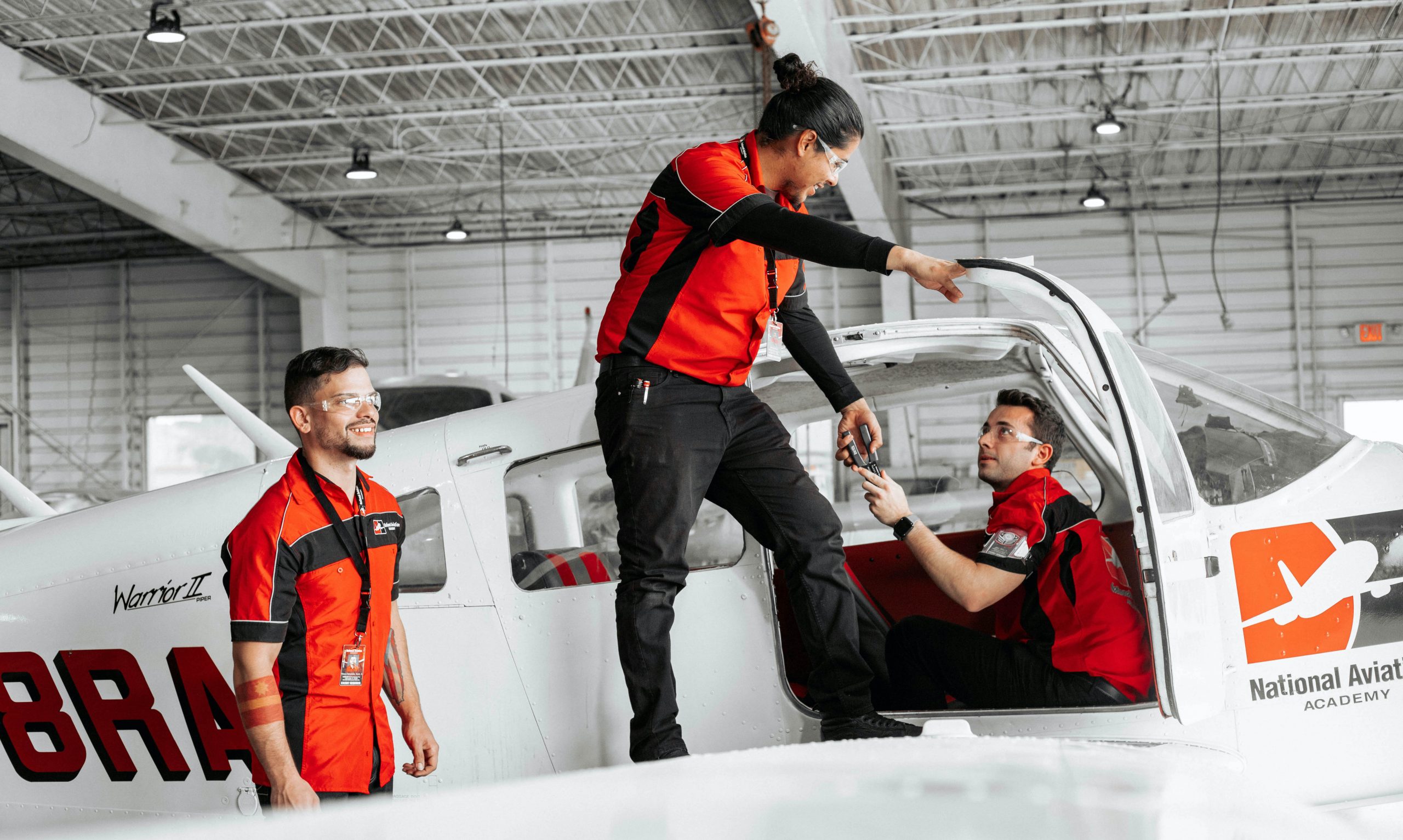 Ready to start your career in a skilled trade? NAA training might be just what you need!
If you're ready to take the first step towards a career as a skilled trade professional, NAA is enrolling now! You can complete training and get your career started in as little as 14 months!
NAA's aviation maintenance training offers access to rewarding careers in aviation maintenance, even if an individual has no prior hands-on experience – the curriculum pairs with career-focused, practical experience with the industry's requirements in mind. Recent graduates have gone on to positions with exciting employers from Boeing to SpaceX, with them and other industry-leading companies having recruited onsite at NAA Career Fairs routinely. For more information on how to apply, fill out the form below!