MAKE THE MOST OF AVAILABLE RESOURCES!
Apply for Scholarships and Grants to Help Fund Your Education
Scholarships and grants are an excellent way to help fund your aviation maintenance training – plus, they don't need to be paid back! Check out the featured scholarships below, and always remember to research additional opportunities that apply to you!

Fastweb is scholarship database that makes finding scholarships, grants, internships easier. It is no cost and is simple to use.  Using a profile you create, it matches you with various opportunities. Create your student profile and get searching!
Did you know that Sallie Mae can match you with scholarships? They provide access to over 6 million scholarships. They also provide tools such as essay writing tips and advice on how to apply. Please visit their website to register.

Exclusive opportunities, fully managed on Bold.org. Find opportunities for current students and recent graduates at all education levels. Please visit their website to register.
These opportunities offer standout advantages for qualifying applicants. Be sure to check them out!

The federal Workforce Innovation & Opportunity Act (WIOA) provides individualized services intended to help job seekers upgrade or return to the workforce by utilizing general, individual and training services. Qualifying residents applying to the Tampa Bay campus may apply for WIAO aid though CareerSource.
​
Training Opportunities Program: Section 30 approval allows unemployment insurance (UI) claimants to collect benefits while enrolled in full-time, approved training. The Department of Unemployment Assistance (DUA) waives the usual requirement to seek employment while individuals attend training to develop marketable skills for a career. NAA-New England is an approved training provider.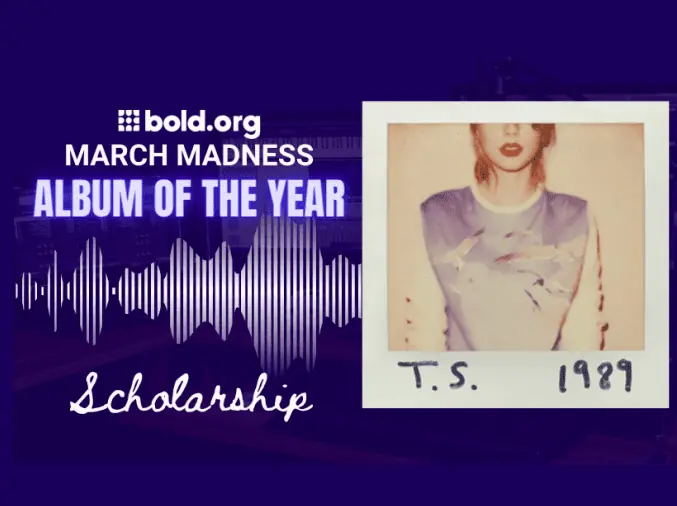 Calling all Swifties and '1989' stans! This scholarship is just for YOU! You voted in Bold.org's Album of the Year March Madness bracket throughout the month of March and have crowned Taylor Switft's '1989' as your Album of the Year.
There may be some bad blood with some other students who voted against Taylor in the bracket, but shake it off because we're out of the woods and in the clear because Taylor came out on top!
The Swifties are one strong army and are very well deserving of a scholarship made just for them! This is your chance to show off your love for your favorite artist and her best-selling album ever, '1989'.
Any student at any education level with any GPA is eligible to apply for this scholarship. The only requirement is that you are a fan of Taylor Swift's '1989' album!
**Please be sure to avoid scams!  You should not have to pay a fee to apply for a scholarship opportunity.  Also, NAA does not warrant or otherwise vouch for the validity of the scholarship opportunity.  This list is being provided as a guide only.  Please do your own due diligence to verify the scholarship opportunity.
All scholarship opportunities listed are offered by outside entities not affiliated with National Aviation Academy. 
Got Questions? We Have Answers!
HOW LONG will it take to get my A&P?
We are an aviation maintenance school that provides a path to earning your Airframe and Powerplant (A&P) licenses in as little as 14 months! Our Aviation Maintenance Technology (AMT) program focuses exclusively on A&P training.
Do I need to have prior hands-on experience?
The short answer: No! We welcome students of all backgrounds. You will be in class with people of all different skill levels. Some may have military aviation experience, others may be holding tools for the first time.
what will my classes be like?
Training is hands-on and takes place in aircraft hangars, labs, and classrooms. Curriculum is taught through three modes: classroom instruction paired with text and workbook review, team-oriented projections in a laboratory setting, and real-world work experience on aircraft in a hangar.
is there demand in the industry?
Boeing's 2023 Pilot and Technician Outlook has estimated that 690,000 new technicians will be needed globally by 2042. Skilled technicians will be essential to combat the needs of the industry.
what kind of work can i do in my career?
A&P licenses NEVER expire and offer a variety of exciting career opportunities in aviation and parallel industries. It's not just one sector of aviation that is in need of qualified technicians!
Establish your career in sectors such as:
• Aerospace
• Airships/Blimps
• Commercial Aviation
• Corporate Aviation
• General Aviation
• Helicopters
• Manufacturing
• Maintenance, Repair & Overhaul (MRO)
• Military
• Parallel Industries
who hires from naa?
At NAA, industry-leading employers come to you! Our Career Services department maintains relationships with aviation employers, organizing multiple Career Fairs per year at each campus.
Attendees have included: Boeing, Delta TechOps, GE Aviation, Lockheed Martin, SpaceX, and many more.