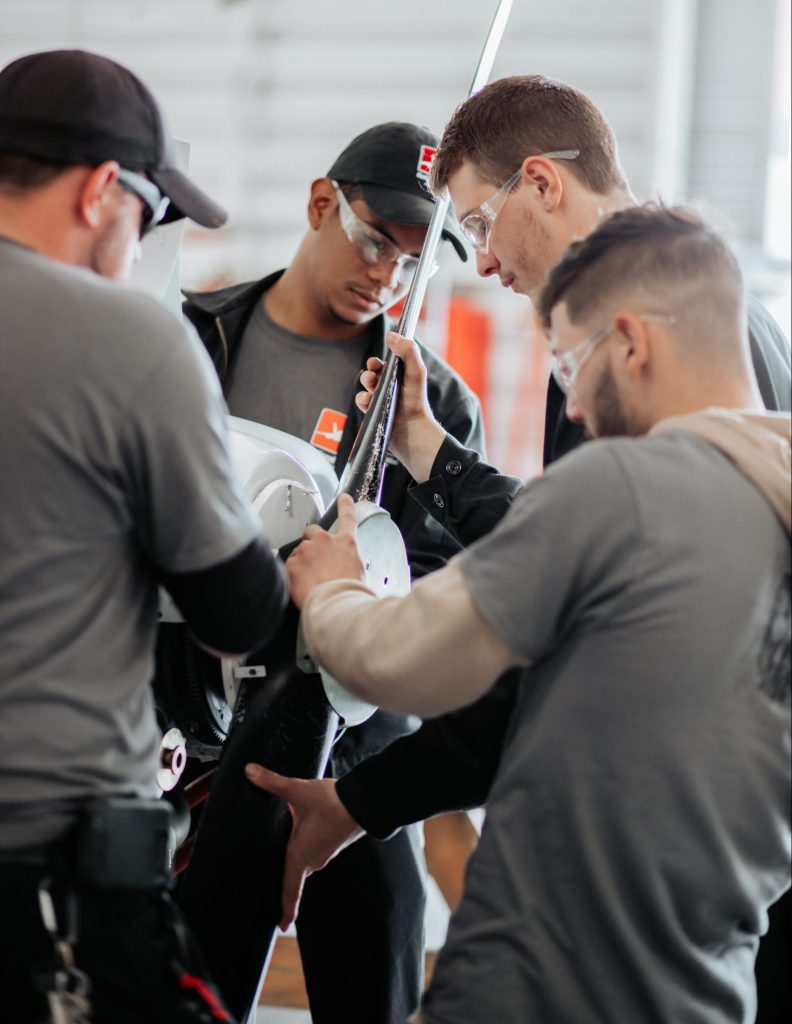 United Airlines and National Aviation Academy Launch Career Pathway Partnership
National Aviation Academy (NAA) and United Airlines have teamed up to offer students a pathway program to aviation maintenance careers, among other benefits, expanding opportunities for new technicians and individuals seeking rewarding hands-on work.
​
​
​
A Partnership to Bring Recruitment Opportunities and More to Aviation Maintenance Students
​
TAMPA, Fla., October 24, 2023 –  National Aviation Academy (NAA) and United announced today a partnership to offer aviation maintenance technician students the opportunity to enter a direct pipeline to United through the carrier's new Calibrate Technician Pathway Program. NAA holds the distinction of being one of the inaugural Part 147 schools certified by the Federal Aviation Administration (FAA) to collaborate with United on the new program.
"Launching this new program alongside highly regarded institutions whose high-quality training and aviation education will help us to reach our United Next and maintenance technician hiring goals," said Simone Drakes, Managing Director of Calibrate.
​
Simplifying and Streamlining Student Success
​
Once accepted into the Calibrate Technician Pathway Program, students must maintain a high GPA and strong attendance record to remain in the hiring pool after graduation. United will host interviews, open houses, and career fairs at NAA.
In partnership with United's talent acquisition team, students will be invited to apply and interview at the airline's Tech Ops Recruiting Center in Houston as a final step after completing all necessary certifications on their own. Participants will have priority screening consideration and benefit from United's large ecosystem, including access to mentorship opportunities with seasoned maintenance technicians and its 42 domestic Technical Operations stations. In the future, the airline plans to expand the program to also include its United Express carriers and Maintenance, Repair and Overhaul partners.
Delivering the Kind of Pathway the Industry Needs
​
Pam Van Sant, NAA's President, adds, "Industry demand directly reflects the vital importance of aviation maintenance technicians and their work, and the need to establish pathways connecting quality training to these in-demand careers is critical. It's an honor to partner with United knowing the impact the Calibrate Pathway will have for National Aviation Academy students."
The Technician Pathway Program is separate from the current Calibrate Apprenticeship Program and focuses on bringing in fully certified new hires. In November of last year, United Airlines, in collaboration with the International Brotherhood of Teamsters and Federal Aviation Administration, launched Calibrate, an in-house apprenticeship program designed to enhance its pipeline of maintenance technicians. Starting in 2024, United will begin accepting external applications for apprentices, extending the program to its global employee base and external candidates, thereby increasing access to aviation careers.
Over the next twenty years, an estimated 690,000 new aviation maintenance technicians will be needed by commercial fleet operators and maintenance, repair, and overhaul providers, as forecasted by Boeing's 2023 Pilot and Technician Outlook. Career pathways like Calibrate help prospective technicians obtain the requisite training and experience to meet the demand and service the aviation industry.
To learn more about NAA's Aviation Maintenance Technology course and how you can benefit from
the Calibrate Technician Pathway Program, visit NAA.edu/United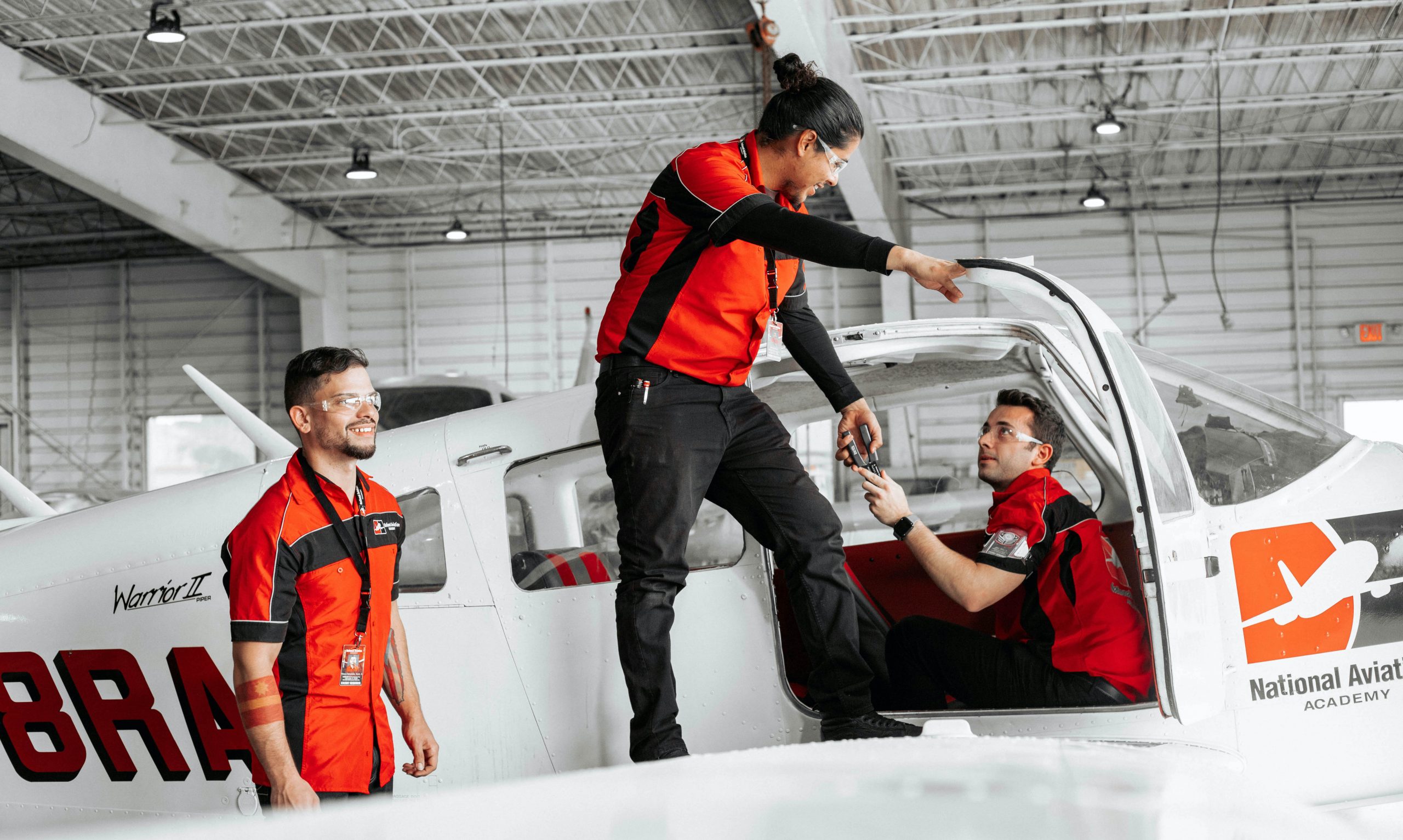 Ready to take your education to the next level? Get career ready at NAA!
If you're ready to take the first step towards a career as a skilled trade professional, NAA is enrolling now! You can complete training and get your career started in as little as 14 months!
NAA's aviation maintenance training offers access to rewarding careers in aviation maintenance, even with no prior hands-on experience. Curriculum pairs with career-focused, practical experience with the industry's requirements in mind. Recent graduates have gone on to positions with exciting employers from Boeing to SpaceX. For more information on how to apply, fill out the form below!