Consider a Career in Aviation Maintenance!
2020 has been a year of extreme change. Many have experienced a shift in employment or personal life. Reasons for change could be:
You need significantly more money
Your talents don't match your field
You've had a change in perspective
You've been thinking about making a change anyway
During times like these, it's important to observe how the landscape has changed for different industries and align your growth with skills that are in demand! If you think a hands-on career could bring the change you are looking for, that is just one of many reasons that aviation maintenance may be a rewarding career for you.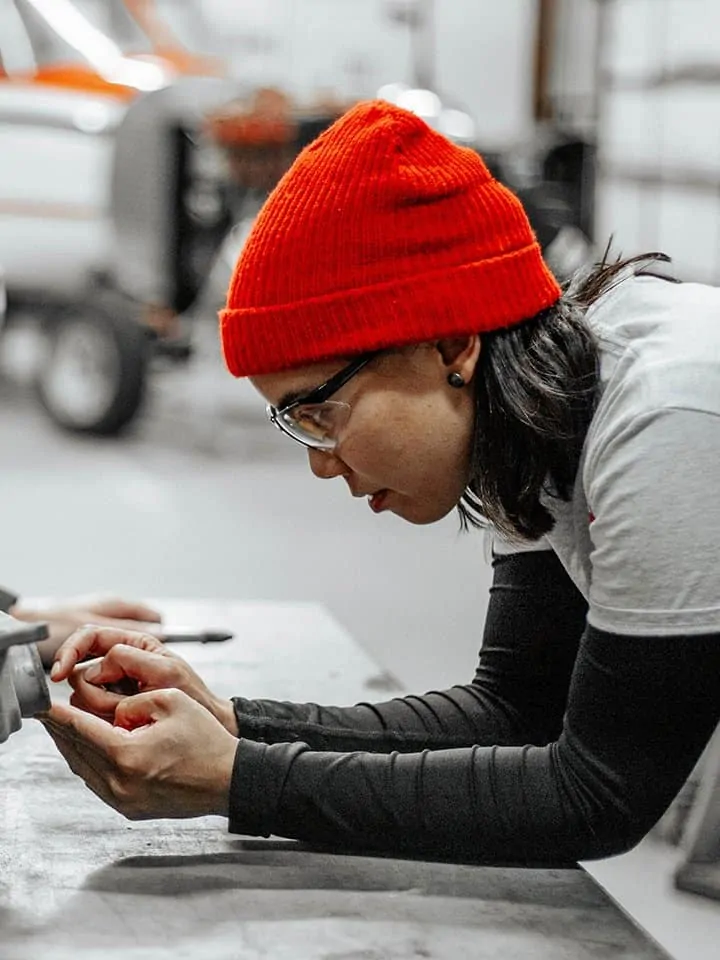 What is the Current Demand?
Like most industries, it's no secret that aviation has endured significant changes this year. With the onset of COVID-19, cargo transportation and passenger travel have been affected in a number of ways.
However, Boeing's 2020 Pilot and Technician Outlook Report outlines just how resilient the aviation industry truly is. Despite challenges posed by COVID-19, the demand for aviation maintenance technicians remains. The significant shortage is now only exacerbated by veteran mechanics retiring early and companies slowing down their hiring. In fact, Boeing estimates that 739,000 new aviation maintenance technicians will be needed globally in the next 20 years.
Creating a Successful Career Change Action Plan
Changing careers often requires an upgrade in technical and professional skills. This can be an exciting experience as it presents new possibilities and opportunities to elevate your life and career! In addition to training for new skills, you may have to consider the logistics of going back to school. For this reason, National Aviation Academy (NAA) provides services to ensure an easier transition, support during training, and career success!
Our Student Services Department assists with relocation, transportation, housing, childcare, finding employment while in school, and other solutions to meet common student needs. Should you need support, Student Services will discreetly offer available resources. Additionally, your uniforms, books, and supplies for training are provided to you at no extra cost. Just show up on day one and let the training begin!
Beyond creating a supportive training environment, our goal is to help place you in a rewarding career!
Our Career Services Department serves current students and alumni with career placement. In fact, our ability to place students in careers in the aviation industry is a critical measure of our institution. During your training, you will receive assistance with:
Resumes writing, applications, and other employer documents
Mock interview techniques to help you know what to say, how to dress, and correspond with hiring employers
Connecting with companies, scheduling interviews, performing post-interview follow-up
Learning about industry opportunities and understanding your career options and all the possibilities with your A&P licenses
Take the First Step Toward Your Future!
If you are looking to enter the aviation maintenance industry FAST, our 14-month Aviation Maintenance Technology (AMT) program will prepare you to become a licensed Airframe and Powerplant (A&P) Mechanic!
However, airplanes and jets continue to evolve both mechanically and electronically. Some of the latest commercial airliners have progressed past sheet metal to a lighter composite, and the steam gauges in the cockpits now have large touch screens. It is imperative to understand the value of knowing all aircraft components and keeping pace with new technologies.
Level up and be ready for the next generation aircraft and even more career opportunities with our 21-monthAviation Maintenance Professional (AMP) program. Training includes your essential A&P Licenses and Advanced Aircraft Systems Certificates.
Aircraft Technicians are vital in keeping our skies and communities safe! Get started on your future today and prepare for a rewarding, in-demand career that also meets YOUR needs.
Aviation Maintenance Technicians Needed Worldwide According to Boeing
Workforce That Is At Or Near Retirement Age According To ATEC
Average Daily Worldwide Flights in 2019 According to Flight Radar 24
Ready to start your career as an aviation maintenance professional? Fill out the form below for more information!
EMPLOYERS WHO HAVE HIRED OUR GRADS: